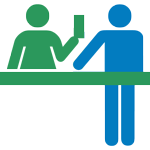 At Fastcash Caribbean, we provide simple and innovative financial solutions that are designed to be easily accessible. We pride ourselves on our 'one visit' model. 'One visit' is all it takes to secure your loan. Our process involves 3 easy steps:
1. Fill out the form
2. Provide your documents
3. Receive money the same day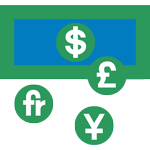 Fastcash offers cash advances, loans, and installment loans all over the Caribbean. We have been serving the residents of various islands since we opened for business back in 2004. So if you live in the area and are in need of some extra cash, come by Fastcash today and meet a friendly staff member. We offer Consumer Loans, catered towards your everyday person who needs a cash injection here and there.