Kingstown, St.Vincent – December 10, 2019. FastCash St. Vincent has pledged its support in educating the general public on Crime Prevention during the Christmas season, by sponsoring the annual Crime Prevention Showcase, hosted by the Royal St. Vincent & Grenadines Police Force.   The Crime Prevention Showcase was held on Friday 6th December 2019, outside the Central Police Station in Kingstown.  FastCash St. Vincent alongside a number of local businesses got the opportunity to view the many displays of security devices and understand the aspects of police duties in crime prevention.
Acting Supervisor of FastCash St.Vincent, Gabrielle Brooker said, "FastCash St.Vincent stands in support of the Royal Police Force in their commitment to keeping the public safe. Crime prevention and security information is very important as it empowers members of the public on the steps, they can take to maintain their own safety especially during this festive period".
According to Ms. Brooker, "It is with a sense of pride and responsibility, we have supported the event annually because it also gives us the opportunity to help our customers secure funds to assist them in purchasing security devices and securing their businesses."
Every year FastCash St.Vincent invests in the Crime Prevention Showcase  to encourage the public as well as staff to be aware of their responsibility of their own security and the security of others.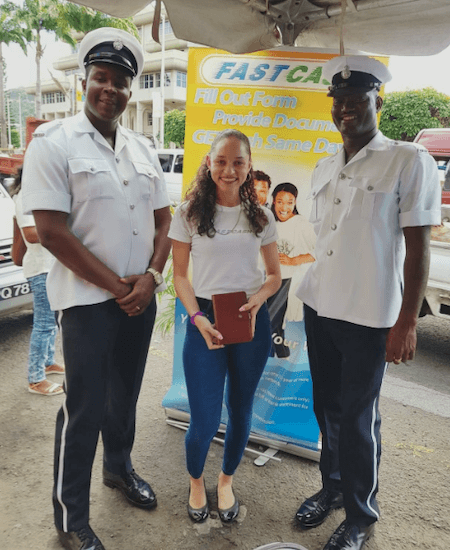 Members of the Royal SVG Police Force with FastCash Supervisor Gabrielle Brooker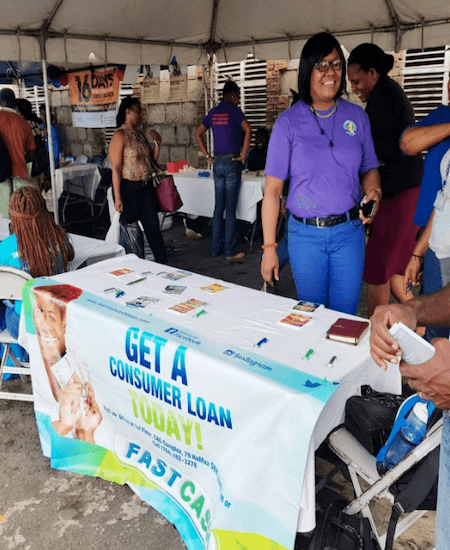 FastCash St. Vincent displays products at Crime Prevention Showcase